Ford Electric Vehicle Lineup
The Family of Ford Hybrid and Electric Vehicles
Ford hybrid and electric vehicles feature advanced fuel-saving technology. Whether they're operating in electric mode, gas mode, or a combination of both, these vehicles optimize efficiency and simplicity. The plug-in hybrid vehicles can be recharged in under three hours using a 240-volt outlet. And now, there's and all-electric SUV in the family - meet the Mustang Mach-E.
Escape SE Plug-in Hybrid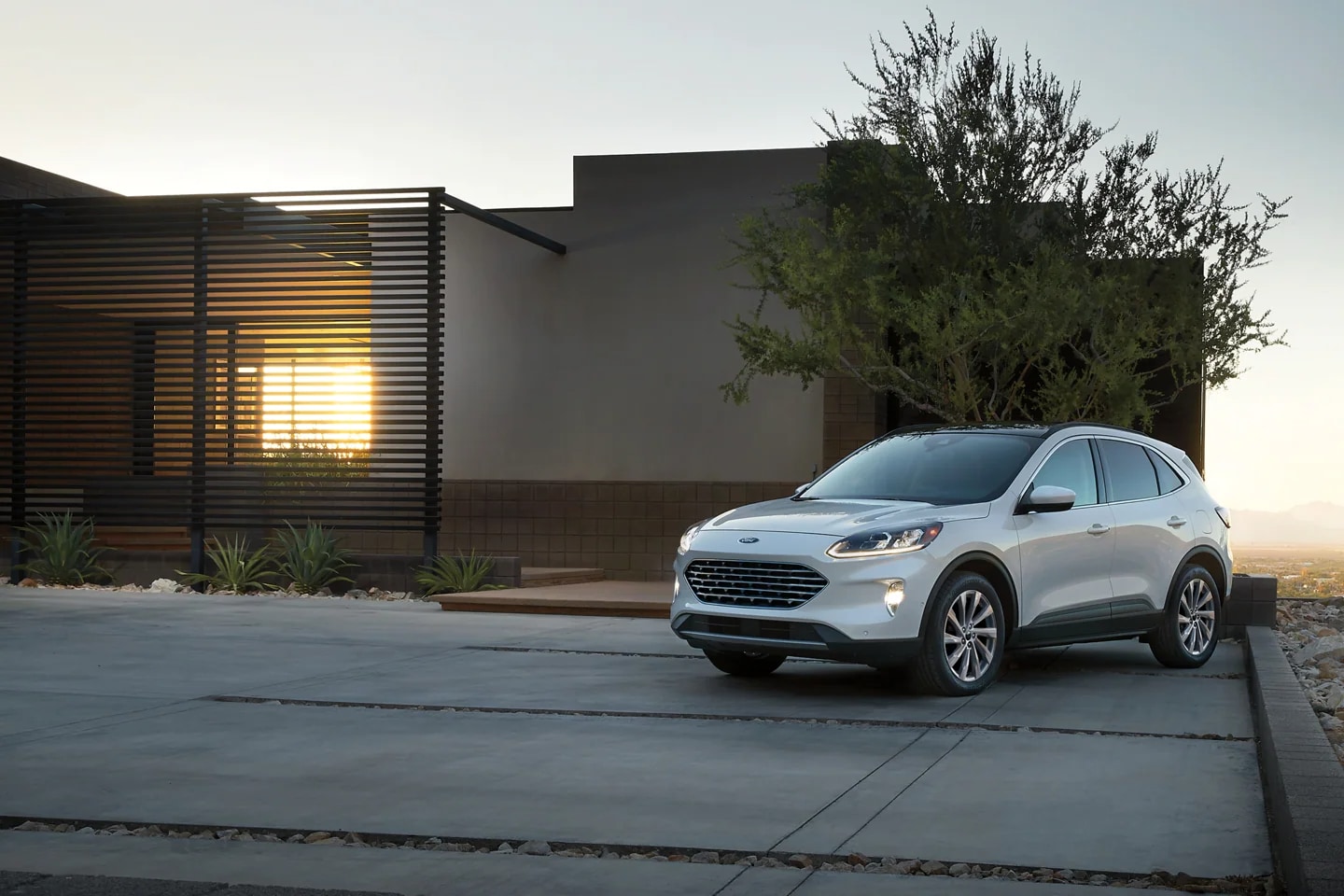 Starting at $32,650
The 2021 Escape Plug-in Hybrid* has a Level 1/Level 2 AC charging port. Using a 110-volt Level 1 charger, the estimated time to fully charge the battery is 10 to 11 hours.  Using a 240-volt Level 2 charger, charge time drops to roughly 3.5 hours.  What's more, the design of the 2021 Escape allows for the battery to be stored underneath the passenger compartment, which frees up space in the cabin, offering plug-in customers more room with no humps from the battery.
*See a Ford EV-certified dealer for details.
Plug-in Hybrid available Spring 2021.
Maverick Hybrid
Designed to seize the day, this Built Ford Tough® truck offers an exceptional, targeted EPA-estimated 40 mpg city,* 1,500-lb. standard payload capacity,** 2,000-lb. base towing capacity, available 4,000-lb. max towing capacity,† 4.5-footbed, multi-position tailgate and available smart storage solutions to support all your big projects. Plus, the Maverick lineup offers three capable, efficient and versatile trims so you can be sure to find the features that fit your lifestyle.
*Hybrid (HEV) Driving Range: EPA-estimated range of 500 miles. 40 City mpg/33 Highway mpg /37 Combined mpg. Actual mileage will vary. Range calculation based on 13.8-gallon tank (actual tank size 13.8 gallons), and an EPA-estimated 37 combined MPG. **Max payload varies and is based on accessories and vehicle configuration. See label on door jamb for carrying capacity of a specific vehicle. † Max towing with available 2.0L EcoBoost and 4K Tow Package. Max towing varies based on cargo, vehicle configuration, accessories and number of passengers. EPA-estimated fuel economy, payload and towing are independent attributes and may not be achieved simultaneously.
Escape SE Hybrid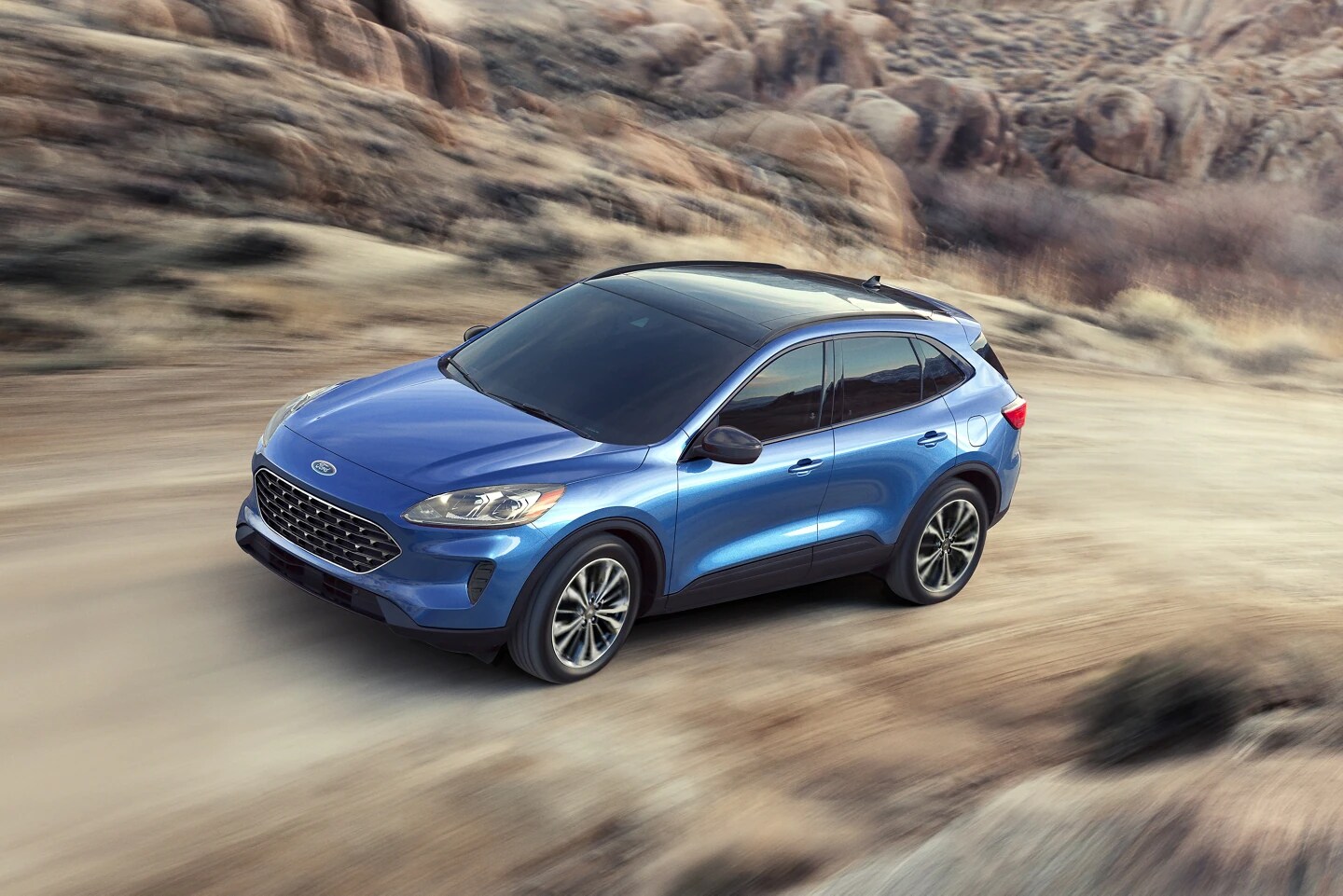 Starting at $27,605
The Ford Escape Hybrid has an available EPA-estimated range of 582 miles.* Standard on all Hybrid** models, the 2.5L I-4 Atkinson-cycle powertrain features an electronically controlled continuously variable transmission (eCVT) and an 88 kW electric motor. Also, the all-new Escape Hybrid packages its liquid-cooled lithium-ion battery smartly outside of the vehicle cabin below the floor of the second-row seats rather than occupying a significant portion of the cargo area. Models with this powertrain: SE Hybrid, SEL Hybrid and Titanium Hybrid.
*2.5L Titanium Hybrid FWD/CVT. Range calculation based on 14.2-gallon tank and EPA-estimated rating of 41 combined mpg. Actual mileage and range will vary.
**See an EV certified authorized Ford dealer for details.
Explorer Limited Hybrid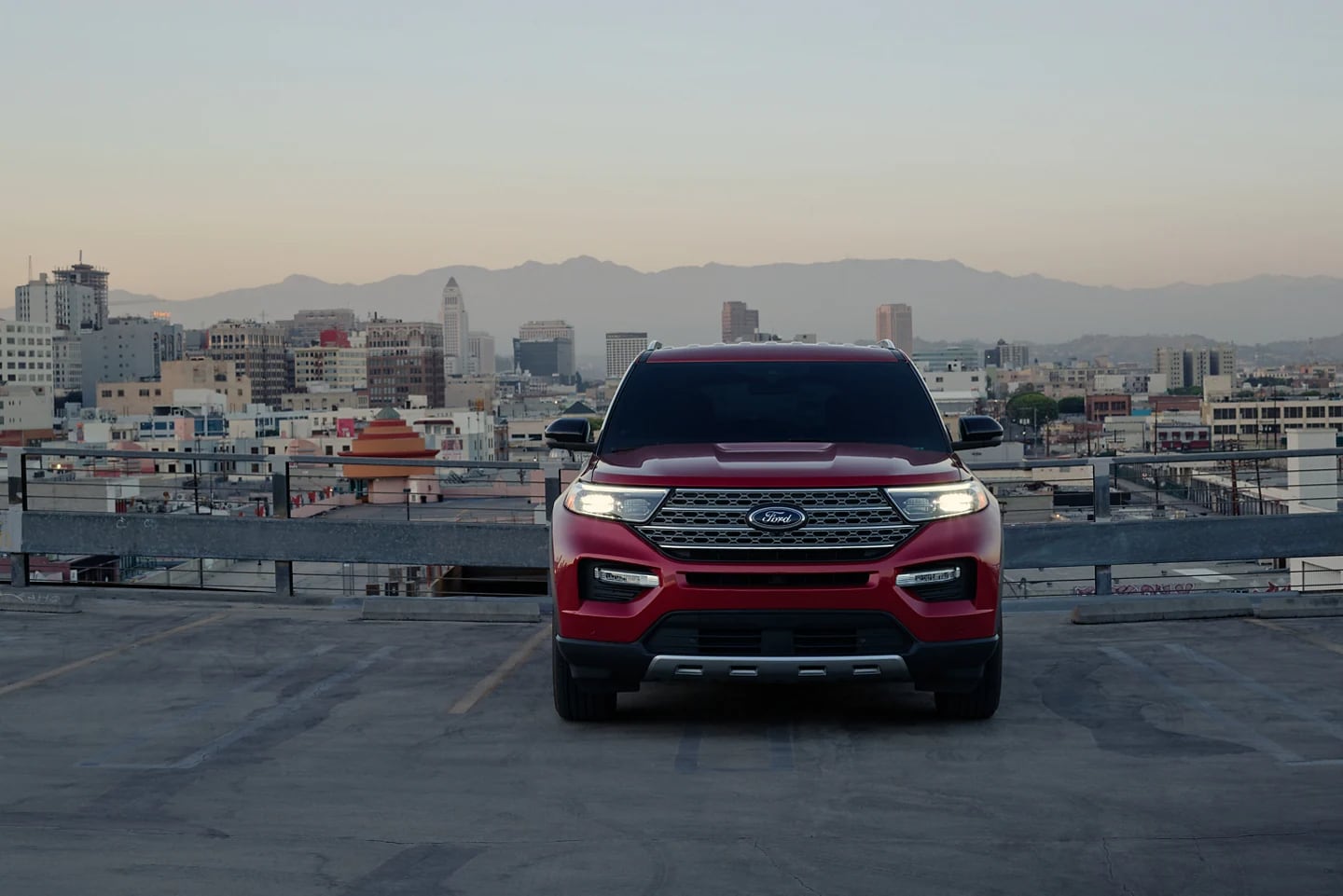 Starting at $48,380
The Explorer Hybrid packs a similar punch, it is a no-compromise hybrid SUV that's engineered for big adventures. Not only is it the only hybrid in its class that can tow 5,000 pounds, it's also fully off-road capable. The rear-wheel-drive model also offers an EPA-estimated range of more than 500 miles between fill-ups.*
*2020 Ford Explorer Hybrid RWD is projected to have an EPA-estimated range of at least 500 miles per tank. Actual range will vary. Final EPA-estimated ratings available in the 2019 calendar year.
F-150 Hybrid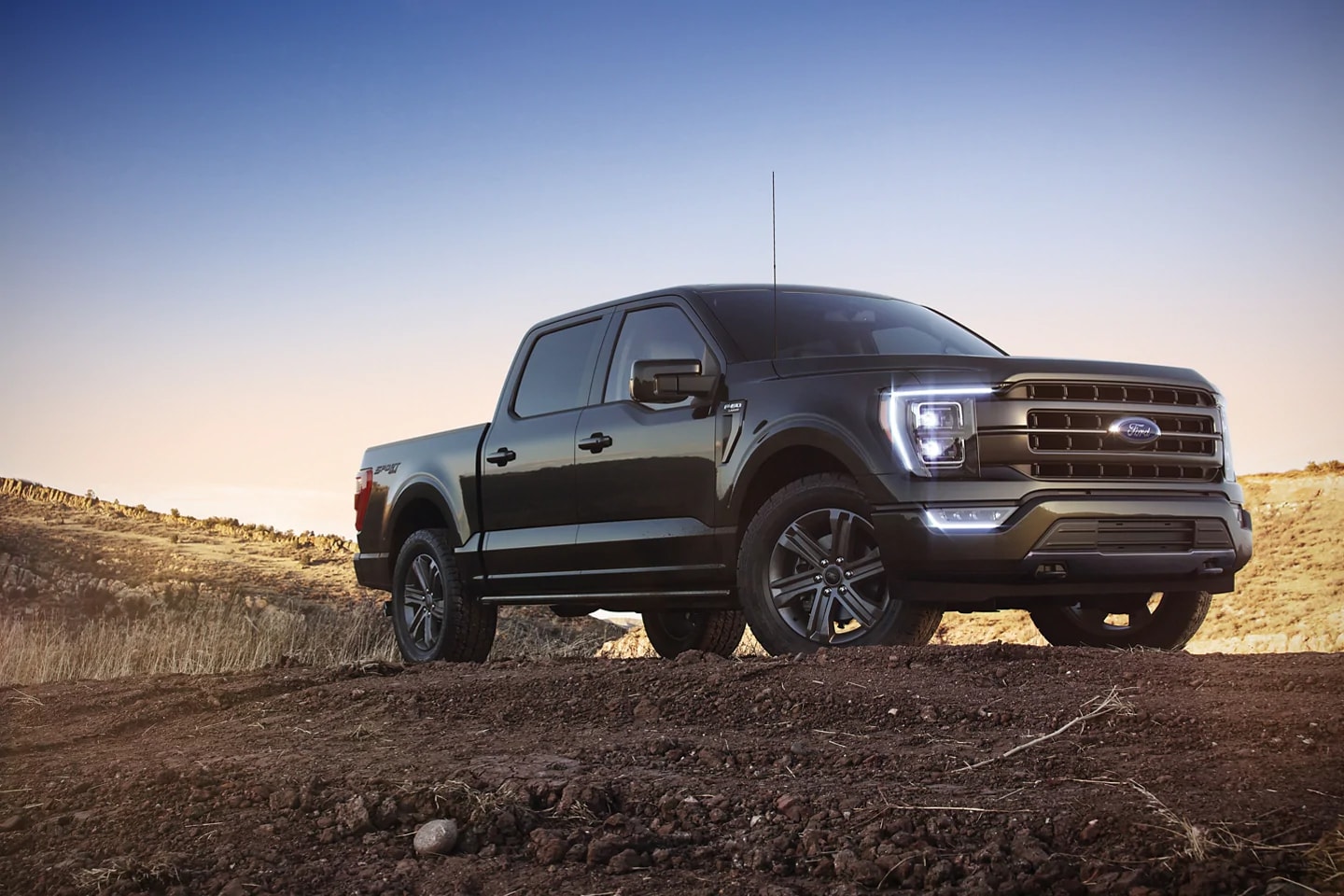 $28,940
F-150 is once again in a league of its own with the new, class-exclusive* available 3.5L PowerBoost™ Full Hybrid V6 engine. This groundbreaking engine pulls from the collective power of gas and electric energy, because teamwork gets the job done. It's torture-tested, Built Ford Tough® and home to an earth-shaking 430 horsepower and 570 lb.-ft. of torque. **
*Class is Full-Size Pickups under 8,500 lbs. GVWR.
**Calculated via combined performance of the engine and electric motor(s) with peak battery power.  The calculations utilize SAE J1349® engine results and Ford electric motor dyno testing. Your results may vary.
Mustang Mach-E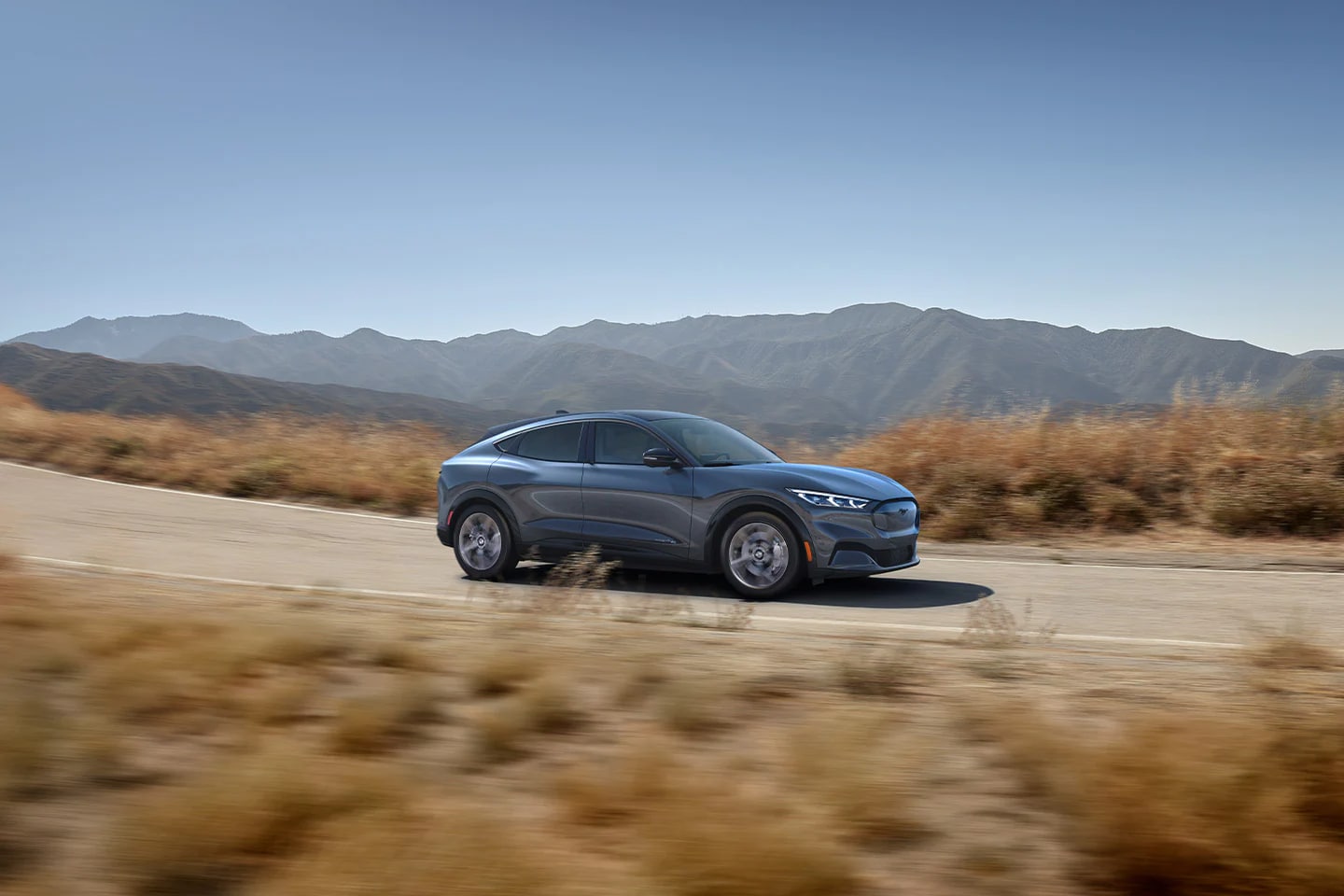 $42,895
From its comfortably outfitted interior, seamless technology and impressive range, the all-electric Mustang Mach-E was made to extend your adventures. Shown here, the California RT 1 model has a targeted EPA-estimated range of 300 miles.* But Mustang Mach-E isn't all long drives and good vibes, it also offers pure torque-drenched exhilaration and luxurious design cues throughout the four-model lineup.
*Based on full charge. Targeted range applies when vehicle is equipped with the Extended-Range Battery and rear-wheel drive. Actual range varies with conditions such as external elements, driving behaviors, vehicle maintenance, lithium-ion battery age and state of health. Final EPA-estimated ratings available in the 2020 calendar year.
Make an Inquiry
* Indicates a required field
Introducing the Ford Electric Vehicle, Hybrid Line-Up at Long-Lewis Ford
Electric vehicles (EV) and hybrids are becoming more than just novelty items. In state capitols and Washington, D.C., there are concerted efforts toward making EVs and hybrids more enticing.
At Long-Lewis Ford, the exciting Ford EV, hybrid line-up will surely have you reconsider our sole reliance on fossil fuels and fluctuating prices conceived continents away. In this endeavor, you're insulated from fuel-supply shortages initiated by cyberattacks, Suez Canal blockages and ever tumultuous events in OPEC nations.
In this nation, it's all about freedom and liberty.
What Are The Ford EVs, Hybrids In-Stock at Long-Lewis Ford?
Be they plug-in hybrids, hybrids combining fuel-powering with lithium-ion batteries, or pure-electric vehicles, Long-Lewis Ford will meet your fuel-free desires. And with these Ford Motor Company electric and hybrid designs, performance and capability are certainly not reduced. Enhanced is an environment with lessened tailpipe emissions.
Here are the EV and hybrid Ford models currently in-stock at Long-Lewis Ford:
Ford Plug-In Hybrid
Ford Escape SE Plug-In Hybrid provides for full battery capacity after an overnight charge. Then, the electric motor boosts engine performance with bursts of energy.
Ford Hybrids
Ford Maverick Hybrid possesses a standard payload capacity of 1,500-lbs., and estimated 40 mpg city.
Ford Escape SE Hybrid will earn up to 582-miles, in-part from a 2.5L, four-cylinder, Atkinson-cycle powertrain.
Ford Explorer Limited Hybrid will tow up to 5,000-lbs., encompassing a 500-mile range.
Ford F-150 Hybrid lends Built Ford Tough® attributes with 430 hp and generated torque of 570 lb.-ft.
Ford All-Electric
Mustang Mach-E has an estimated, pure-electric driving radius of 300-miles. Here, you'll never need fuel again, though unbelievable torque is duly included.
When Should I Make the EV, Hybrid Leap in a Ford Model at Long-Lewis Ford?
Perhaps a federal tax credit of up to $7,500 will further entice Ford EV or hybrid acquisition. In the year of acquiring a Ford EV or hybrid model, your federal tax bill may be reduced to zero.
With that said, visit our local Long-Lewis Ford dealership today for more information.